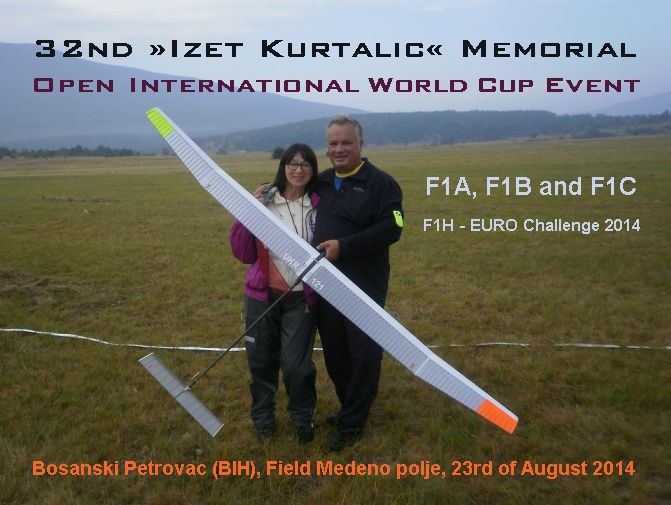 The First Death Anniversary of Viktor Stamov
Aero Club »Izet Kurtalić« Visoko, organizer of FAI Open International World Cup Competition 32nd »Izet Kurtalic« Memorial (F1A, F1B, F1C) and F1H EURO Challenge 2014, plan to remember our dear friend Viktor Stamov on the first anniversary of his death.
We will meet at the field the next day after the competition in Bosanski Petrovac on August 24, 2014 at the time when the sixth round was held (11:00 - 11:45 am), at the time of the round in which Viktor started and not finished his last flight.
There will be no formalities. Someone can take a bouquet of flowers, a candle, or just to pray by the place where he fell down with the line in his hand and with his model in the air.
During the competitions on the field Medeno Polje in Bosanski Petrovac, the 6th pole will not be used. Instead, the black stone monument, which is designed and made in memory of Viktor, will be placed there (see picture here).
T-shirts for competitors are also designed in memory of Viktor (see picture here).
A common VSM flying will be offered on same morning at sunrise around 6:00, if the weather conditions allow it. Everybody must take care of his timekeeper. More infos will be given in the evening of Aug, 23rd at Motel »No 9« (details about VSM).
Please spread the information to friends and colleagues of our dear Viktor Stamov.
---

---